Our staff consists of a great group of people who are ready and willing to ensure your gardening needs are taken care of. We encourage you to stop by today and say hello!
Our Wonderful Caring Team of Professionals
Tom Willmore (center), one of Flower Mart's owners, with his wife Kathy (left) and daughter Sarah (right).
About Tom: "I was born and raised in Gainesboro, Tennessee and moved to Nashville in 1985. After always having an interest in the outdoors as a child, I began working in the Landscaping industry in 1987. I started working for Bob Wellerding at Sunrise of Nashville in 1993. I enjoy spending time with my wife Kathy and two daughters Katie and Sarah. Kathy and Sarah both work with me at Flower Mart on weekends. Katie also worked in the business while she was in college. I have always enjoyed working with Plants and love to work in my yard. I keep interest in sports as a Tennessee Vols fan and also enjoy fishing and nature. In 2009 I had the opportunity to take part in the re-opening of Flower Mart. It has become a rewarding experience to be able to assist the customers. I hope to continue the Flower Mart tradition for many years to come."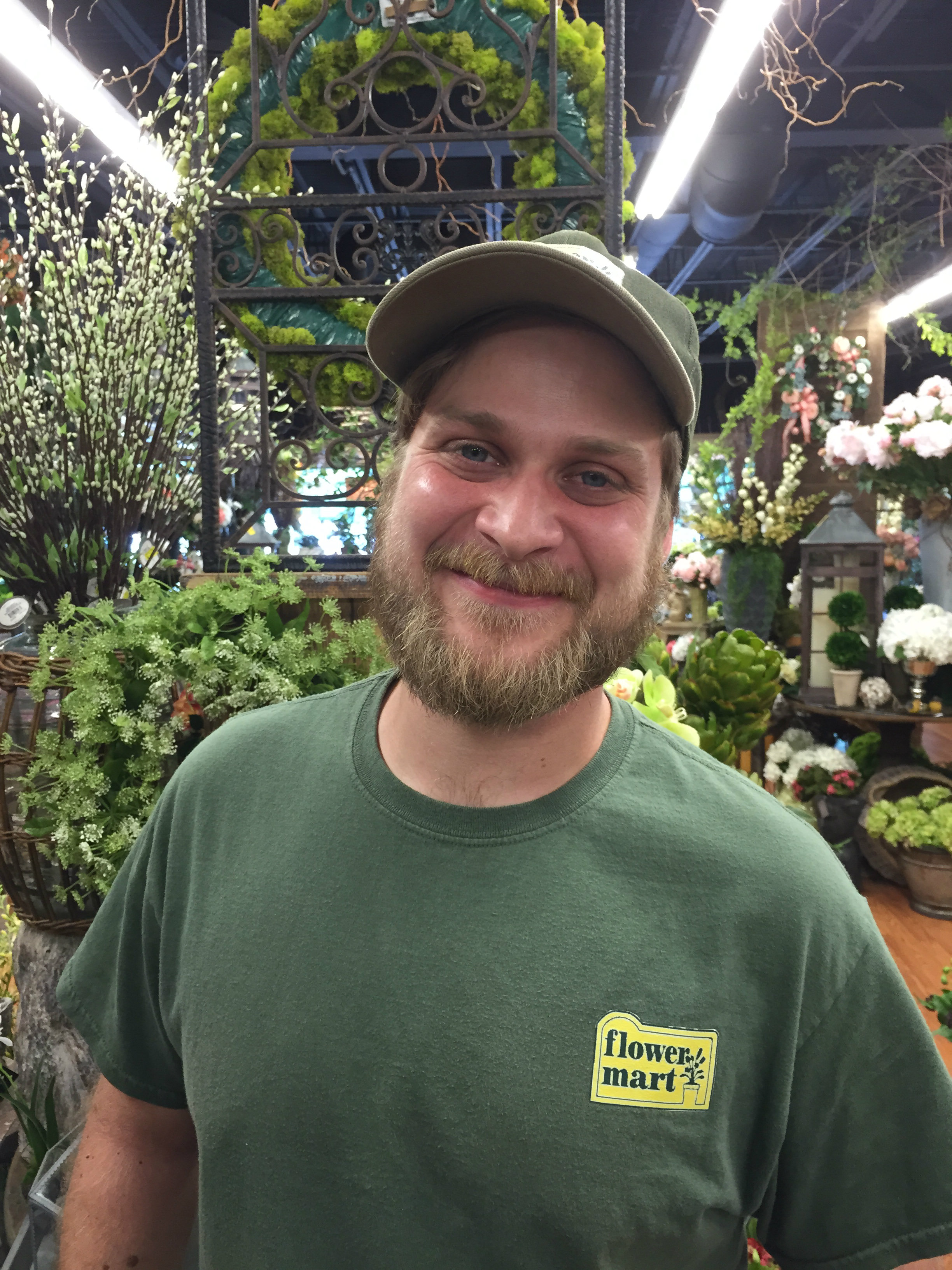 Davis assists with deliveries.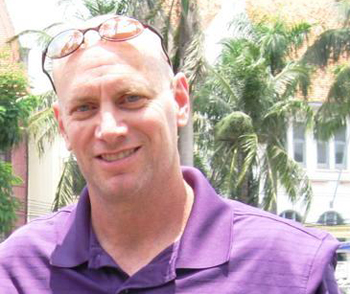 Bob Wellerding, one of Flower Mart's owners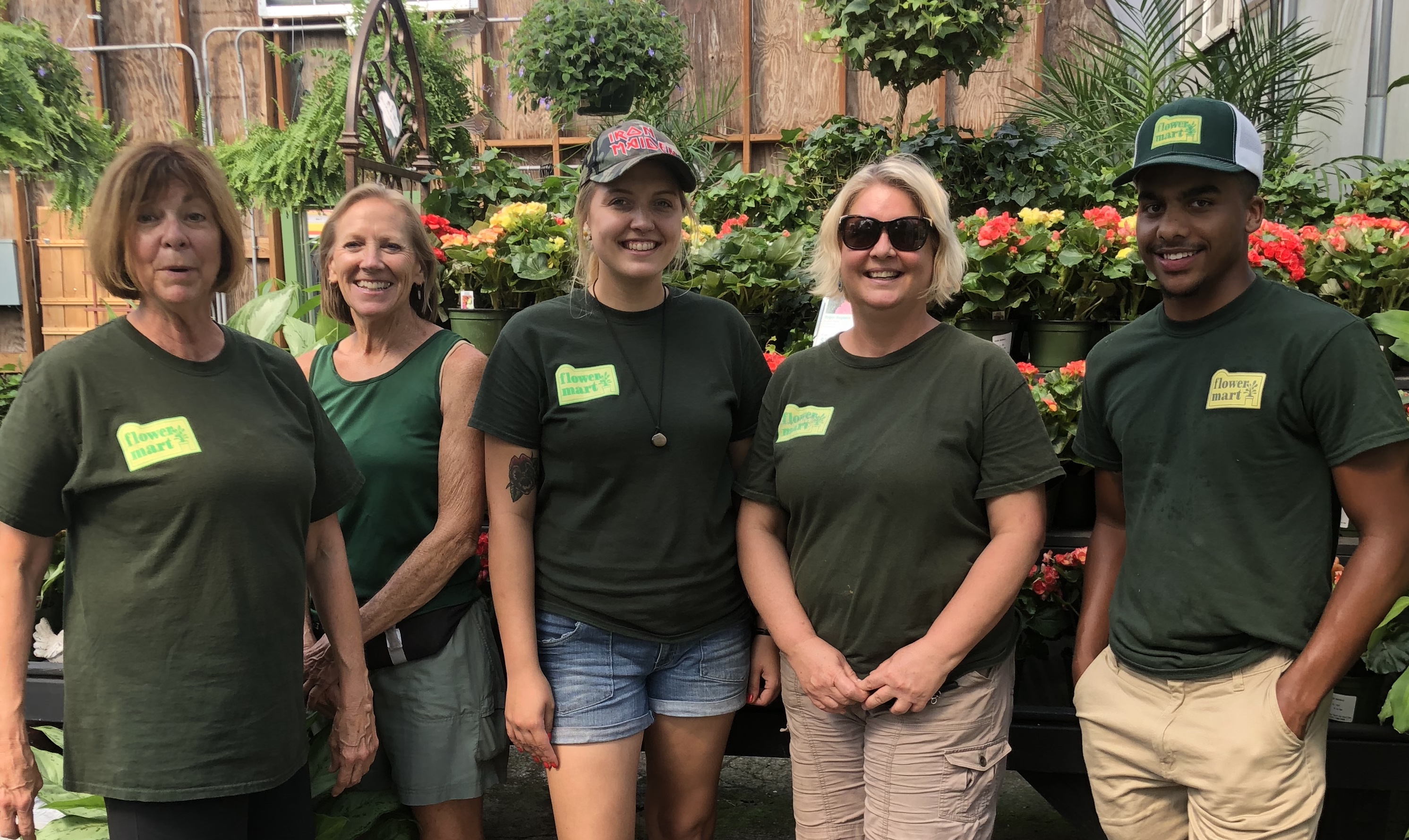 Pictured from left to right: Nancy, Jerri Lynn, Summer, Robin & Antoine.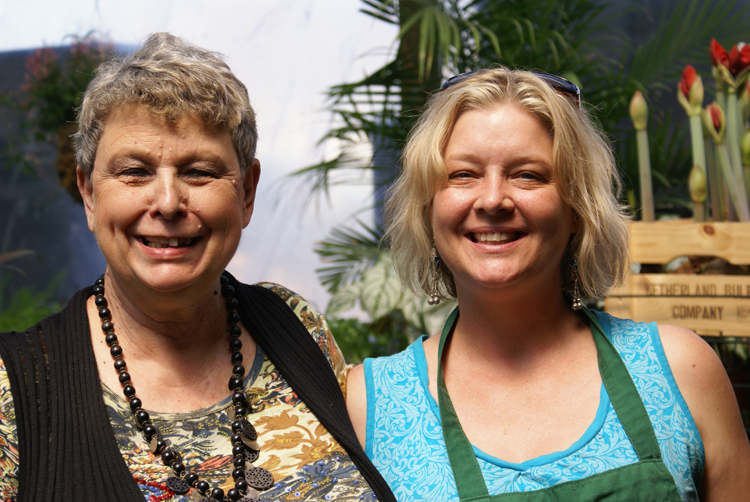 Candy (right) and Robin (left)